Loans and Lines of Credit
Need money to grow?
It can be tough finding the right bank that offers the financing you need, plus gives you advice and answers you can trust.
Sonata Bank is here for you. We offer customizable loans with repayment terms that work for your specific business cycle, as well as fixed and floating rate options. Plus, we have advisors who are passionate about helping small businesses grow. So come talk to us today – we're ready to help you achieve your goals.
---
Loans, lines of credit and more
Looking to expand your business? We're here to help with customized commercial financing options including term loans, real estate loans, and business lines of credit. We also offer equipment financing and SBA Loans.
With fast and convenient access to the funds you need, we can help you take your business to the next level. So whether you're just starting out or looking to grow, we have the products and services to help you succeed. Stop by today and see how we can help you reach your business goals.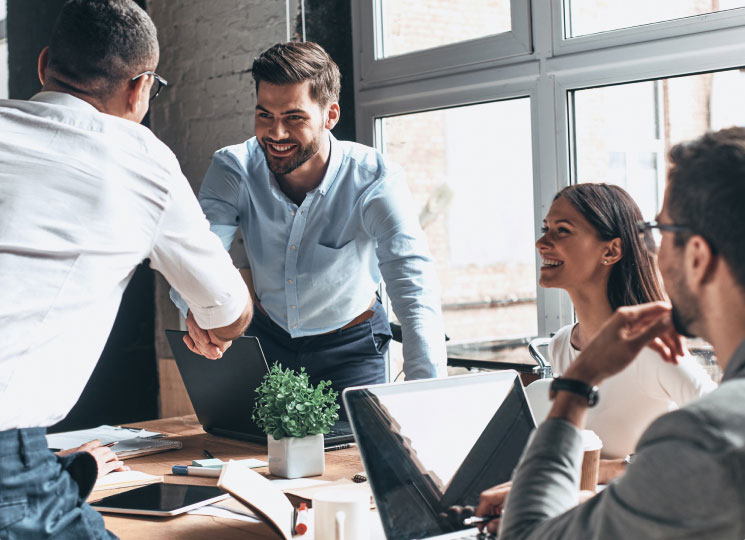 Why Sonata Bank for your business?
At Sonata Bank, we pride ourselves on being experts in business lending. Whether you're looking for a loan for working capital, expansion or any other business purpose, we have you covered. We are committed to helping businesses grow and thrive, to providing a fast, easy process for your loan application and to having a team of experienced lenders that is is second to none.
Our world-class technology makes it easy to manage your accounts, and our customer-first commitment means that we're here to help you every step of the way.
If you're looking for a partner that can help your business compete, grow and thrive, Sonata Bank is the right choice. So why wait? Come see us today and let us help your business thrive.