Let's keep your money safe.
Learn about how we keep your hard-earned money safe and sound. We're all about security and we've got the support to back it up.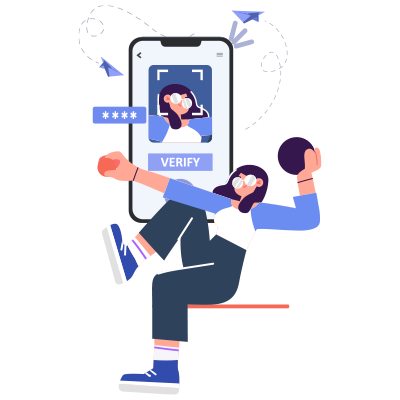 Lock it Down with Biometrics or a PIN
Worried about the wrong hands getting on your money? No worries! We've got a bunch of ways to help you lock down your account. You can use fancy biometrics (like your fingerprint or FaceID), punch in a PIN code, or even use multi-factor authentication with Authy©. It's all about giving you peace of mind, knowing that your account is secure.
Insured Deposits for the Win
Rest easy knowing your deposits are insured up to $250,000 through the FDIC. But wait, there's more! Got a hefty sum you need to stash safely? We also participate in a program that can provide deposit insurance for amounts over $250,000. We're all about making sure your money's safe and sound.
Top-Notch Support
Got questions? Need some help? Our super-friendly support team is always ready to assist you. Whether it's walking you through setting up your account, or helping you navigate our app, we've got your back every step of the way.