Sonata Bank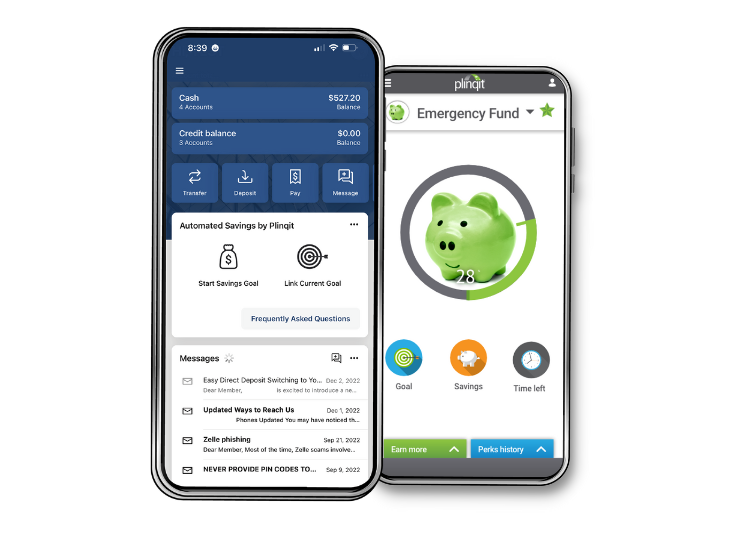 Get started saving.
Saving can be a chore, but with Plinqit it's simple and easy. Set up your goals and allow Plinqit to take care of the rest. With a customizable savings plan, you can set up savings goals that fit your life.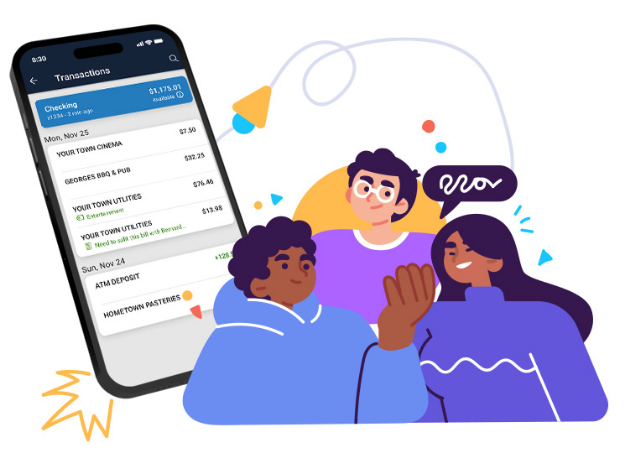 What if we could turn payday into yayday?
Offer your employees benefits, banking, and financial health with a turn key solution that will help you reduce turnover and increase employee satisfaction.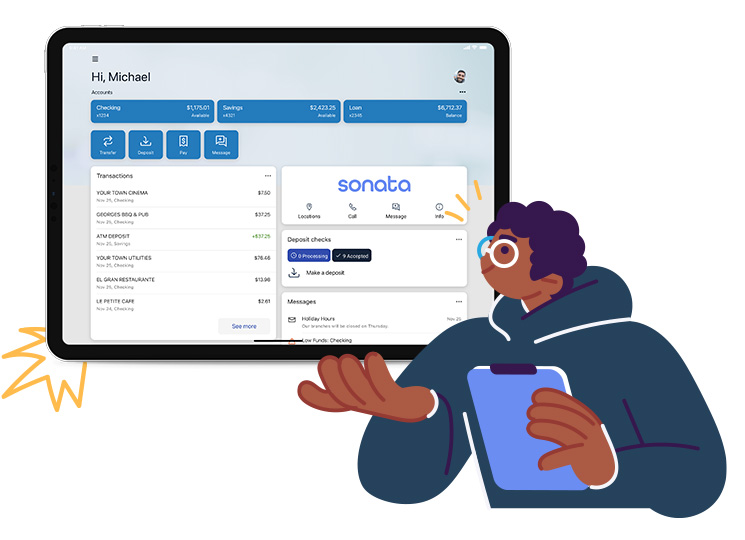 How can we help your business?
Commercial loans and checking accounts are just the beginning. We have the solutions you need to succeed and make managing your day-to-day easier.
Accounts designed for you.
Personal, easy-to-use, and made for the way you use your money.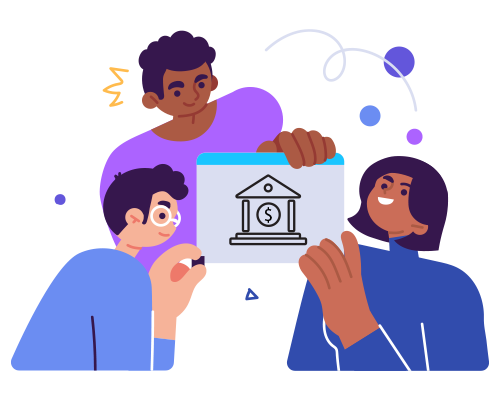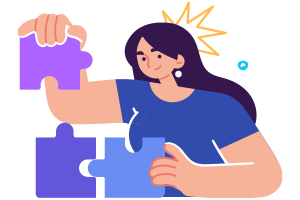 Arrange the app's features in a way that makes the most sense to you—customize the app on a per-device basis and move things around however you like.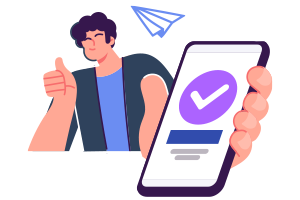 Deposit checks using your phone's camera, pay bills or send money to friends and family quickly and securely and easily initiate one-time, future date or repeating transfers.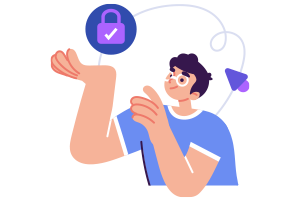 Secure your account with biometrics, a PIN code, or use multi-factor with Authy©. Plus your deposits are insured up to $250,000 though the FDIC.