About Sonata
Sonata Bank is a tech-forward financial services company led by experienced banking industry leaders. As both an FDIC-chartered bank and technology-focused financial services company, Sonata will provide a full suite of banking products and services to two distinct customer segments:
To business and personal banking customers in the Middle Tennessee and Western Kentucky markets, and

To quick service restaurant (QSR) franchisees and their employees across the United States.
---
A vision rooted in a shared passion for customer experience
The Sonata journey began with Dan Dellinger and Farzin Ferdowsi. The two share a passion for banking and for how banks can do more to improve the lives of their customers. 
Dan, a 30-year Nashville banking industry executive, and Farzin, CEO of Brentwood, Tennessee-based Management Resources Company (MRCO), have created banks before. Sonata marks their third bank collaboration.
Dan is Sonata's chief executive officer. He was instrumental in the 2005 formation of Reliant Bank (now United Community Bank) where he spent 15-years as chief financial officer and served on the board of directors prior to Reliant going public in 2015. He also played a pivotal role in the 1997 formation of Premier Bank of Brentwood (now BancorpSouth).
Farzin is the chair of Sonata's board of directors. His banking history runs deep in Middle Tennessee. He first worked with Dellinger while serving on the board at Premier Bank of Brentwood and later as an organizer of Reliant where he served as chair of the board of directors for 13 years. Prior to organizing Premier Bank, Ferdowsi held similar roles at Brentwood National Bank (now Wells Fargo).
With a focus on serving the quick service and fast casual restaurant industry, the bank also helps franchisee owners address recruitment and retention challenges by providing financial services and solutions for their employees. Sebree Deposit Bank, a 132-year-old institution in Sebree, KY was recently rebranded as Sonata Bank. Sonata Financial Holdings, Inc., is the holding company for Sonata Bank.
---
Focus on community banking in Middle Tennessee & Western Kentucky
The first stage for Sonata is its focus on community banking in Middle Tennessee and Western Kentucky with a location in Sebree, Ky. and soon-to-open location in Brentwood, Tenn.
The leadership team is assembling a talented team of experienced bankers who are deeply committed to helping their customers succeed and who have proven success in these markets.  In addition, the bank has established a strong operations team that is the cornerstone that will ensures Sonata delivers an extraordinary customer experience.
---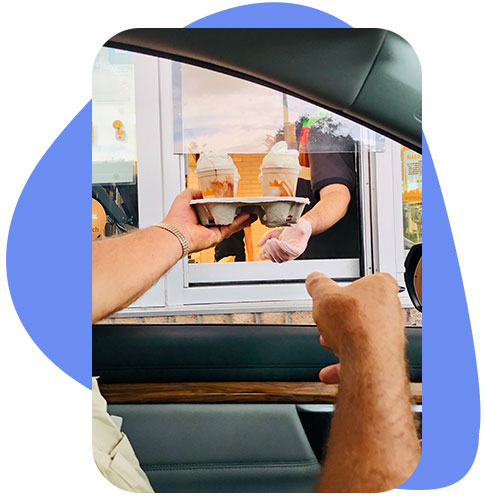 National strategy focused on Quick Service Restaurant industry
Sonata is also preparing to launch a national strategy focused on the quick service and fast casual restaurant industry, which includes more than 200,000 fast casual and quick service restaurants employing more than five million people in the U.S. Sonata will serve this national client base using modern delivery systems, eliminating the need for a large physical branch network.
A key focus of the Sonata strategy will be on helping restaurant owners and operators address the challenge of employee acquisition and retention. Sonata, via an integrated digital app, plans to provide a combined delivery of banking services and other rewards and benefits to employees.