Automated Savings
Sonata is committed to helping you Save Big! With Plinqit saving for what matters most to you is simple & automatic! Simply set your goal, decide how much and how often you'd like to save, then let Plinqit do the rest. Plinqit savers are 2x more likely to achieve their savings goals. Keep track of your progress while you manage your Sonata accounts in online banking. Plinqit is free to use for all Sonata customers.1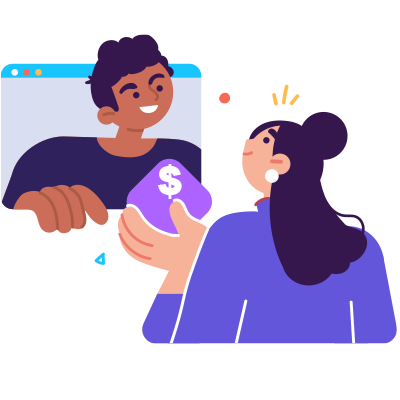 Set Up 5 Goals
Plinqit helps you save for the things you want and put away money for what you need. Create up to 5 goals to save for wants and needs of all sizes.

Earn Cash Rewards
Earn up to $9.99 each time you reach your savings goal.1 Tell your friends and you can earn up to $25 in rewards.2

Get Paid to Learn
Grow your knowledge about money and get paid to do it with Build Skills.
Watch a video or read an article, take a quick 2-question quiz and get paid into your savings goal!
Start your Savings Journey!
With Plinqit, you can make saving easy and simple. Set up your goals and allow Plinqit to handle the rest. You'll still have complete control of how much money you choose to save and when to save it. Sign up for Plinqit or use it directly in your Sonata - Mobile Banking app.
1. You may choose to select a 'break the safe' penalty to discourage early withdrawal. Normal data & usage rates may apply. Rewards and penalties are set by you and may be $0.
2. Limited number of referral rewards. $5 for each referral up to 5 referrals.