Move money your way.
We're committed to making banking a breeze. We've got tons of cool features that'll make managing your money easier than ever before.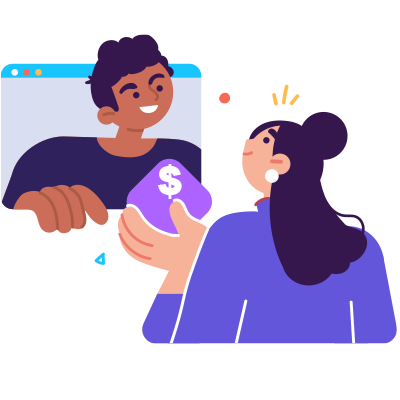 Snap, Deposit, and Go!
Picture this: You've got a check in your hand, and all you've gotta do is snap a pic with your phone's camera to deposit it. No lines, no waiting, no hassle. Just snap, deposit, and you're done!
Payments Made Easy
Need to pay some bills or send money to your friends? No worries! Our mobile app lets you pay bills in a jiffy and send cash to your friends and family without breaking a sweat. Sonata's got your back with easy and secure digital payments.
Transfers at Your Fingertips
Got to shuffle some money around? We've got you covered. Our super-friendly app lets you set up one-time, future date, or repeating transfers with just a few taps. Whether it's between your own accounts or to someone else's, we've got all the transfer options you need to stay in control of your finances.